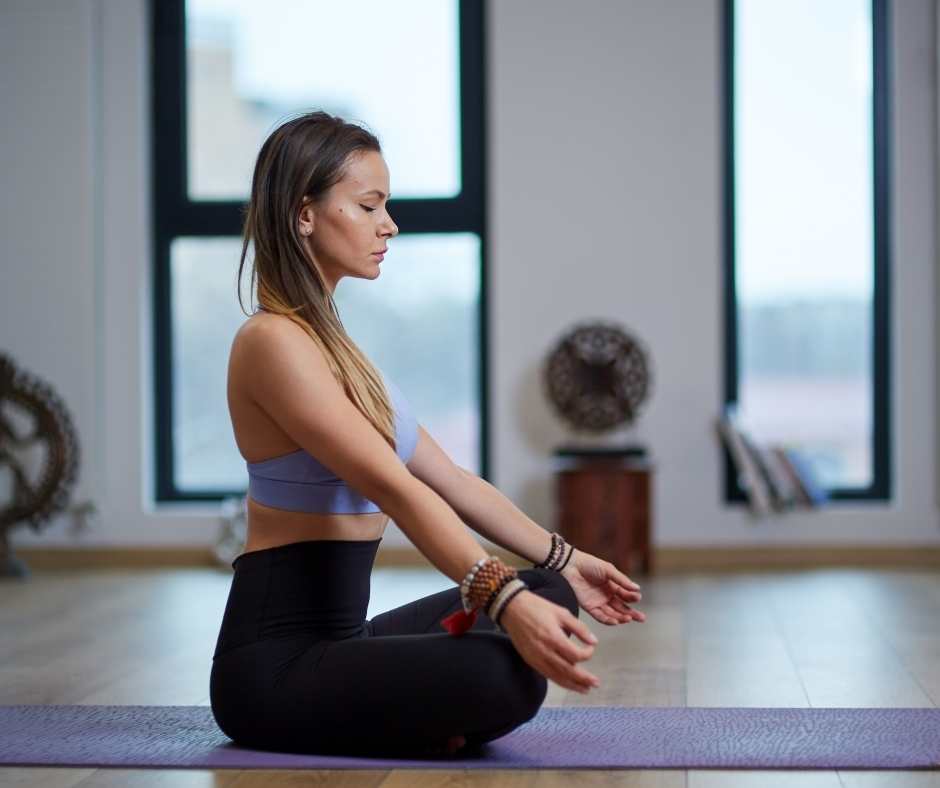 Yoga therapy utilizes Asanas (the physical postures), Pranayama (breathing exercises), meditation and visualisation to benefit and improve overall health.
Therapeutic yoga is an inherently holistic approach, simultaneously working on the body, mind, and spirit. It is an excellent choice for those who need something gentle yet effective for bringing the body into balance and reducing stress. Therapeutic Yoga is a deeply meditative experience – it provides the opportunity to step away from the busy-ness of the outside world and access the deeper wisdom that resides within us.
WHAT TO EXPECT FROM YOGA THERAPY
Once you decide to initiate yoga therapy, we will first conduct an initial assessment to:
✅ Identify health problems
✅ Assess lifestyle and physical capability
✅ Discuss reasons for seeking therapy
✅ Create a course of treatment
Once the treatment plan is established, the frequency of sessions is agreed upon and sessions are scheduled. From this point, therapy sessions will most likely include the following components:
We will guide you in therapy through a series of breathing exercises ranging from energizing breaths to balancing breaths.
We will teach you appropriate yoga poses that address problem areas.
Relaxation and mindfulness are the focus of meditation when it is combined with yoga poses.
We attempt to calm the body and mind by providing a guided visualization intended to bring inner peace.
Health Benefits of Yoga Therapy
Yoga therapy can support you in reducing or managing symptoms, improving function, and improve your overall outlook in relation to health conditions such as:

Asthma


Scoliosis


Hypertension


Diabetes

Anxiety


Insomnia


Digestive issues


Arthritis

Depression


Trauma